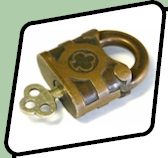 Political Risk Insurance
What is Political Risk Insurance?
PRI is a risk transfer tool to protect a company's overseas assets and investments from losses resulting from:
inability to convert foreign currency to contract currency, or to transfer hard currency out of the foreign country;
breach of contract;
expropriation, confiscation, nationalization, and deprivation of rights of ownership or control over assest;
political violence;
non-payment by the sovereign obligor.


Benefits of Political Risk Insurance
Protect your foreign assets and investments against losses arising from unforeseen actions by foreign government.

Lower risk of establishing an overseas or global presence.
Do any of these questions apply to you?
Do you want to protect against domestic and foreign bad debts arising from protracted default, bankruptcy or other forms of debt rescheduling?
Do you want to improve your bank advance or margining rates?
Would you like to enhance the securitization potential of your accounts receivable and gain cheaper priced working capital?
Would you like to expand product sales at home and abroad securely?
Would you like to curtail balance sheet impairment of foreign assets due to political or economic risks when devaluation of foreign currencies, exchange controls, foreign government interference, confiscation, civil unrest or terrorist actions can all erode earnings?
Would you like to improve the tax efficiency of your bad debt reserve?
Would you like to eliminate over or under reserving for bad debts?
Would you like to maximise the effectiveness of your credit department?