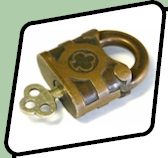 Kidnap & Ransom Insurance (K&R)
What is K&R Insurance?
K&R protects the insured against losses arising from:
Kidnapping or alleged kidnapping;
Threats of bodily injury;
Property extortion;
Product contamination;
Trade secret or EDP extortion.


Benefits of K & R Insurance
Kidnappings have become more prevalent all over the world, and not just in known danger zones like South America, and Russia.
Companies operating in risky overseas markets owe it to their employees and shareholders to be protected.
What's the old adage? "Its people are any companies most valuable asset".
Contact Us
If you would like to apply for Kidnap & Ransom Insurance or need more information, contact Clive now!